Installation Guide
After you have downloaded Ozeki SMS Wall, you need to unzip and install the file.
In the installation directory, double click on the exe file to install it. A dialog box will appear with information about the software. Click on 'Next' to continue (Figure 1).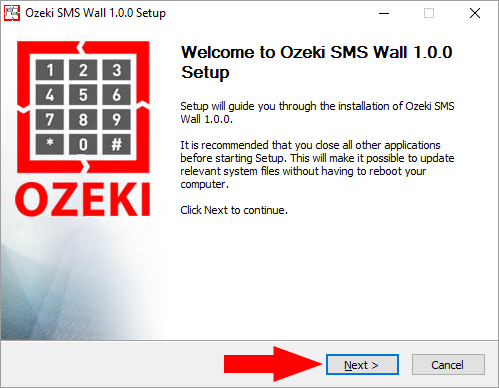 Figure 1 - Preparing the installation
The following box contains the License Agreement. Please read it carefully. If you accept all the terms and conditions please click on the 'I Agree' button. (Figure 2).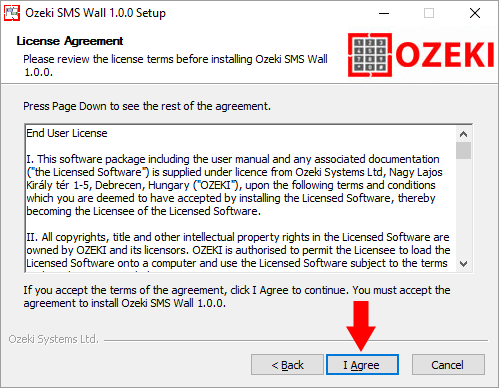 Figure 2 - License Agreement
Now choose the location of installation. With the 'Browse...' button you can select a different installation folder. To continue the installation click on 'Install' (Figure 3).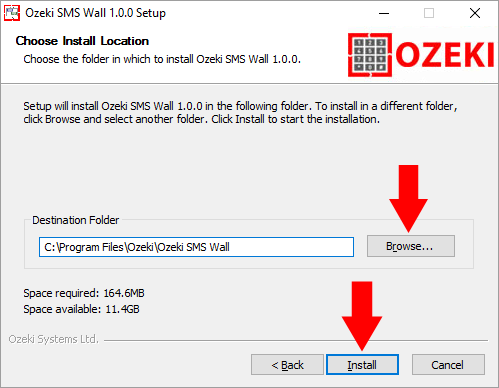 Figure 3 - Select an installation folder
In the meantime, you need to create your admin account in pop-up windows. You need to specify the following information (Figure 4 and Figure 5):

Username: provide your username
Password: enter your password

Figure 4 - Sign in data
Enter the following details:

First name: enter your first name
Last name: enter your last name
E-mail: enter your e-mail address
Company: enter the name of your company
Country: enter your country

After you have given all of your account details, click on the 'Next' button (Figure 5).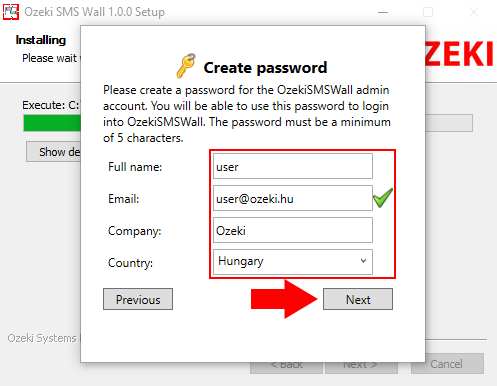 Figure 5 - General account data
Finally, when the installation procedure is over, click on the 'Finish' button (Figure 6).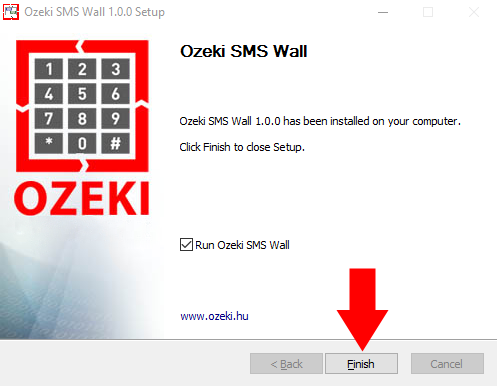 Figure 6 - Finishing installation