How to open Bulk Messenger application Step 1 - Login to Ozeki 10
In the login page (Figure 1) enter your username and password in the required fields. The username and the password are the same that you gave during installation. For security reasons, your password should be at least 6 characters long, and it should be a combination of letters and digits.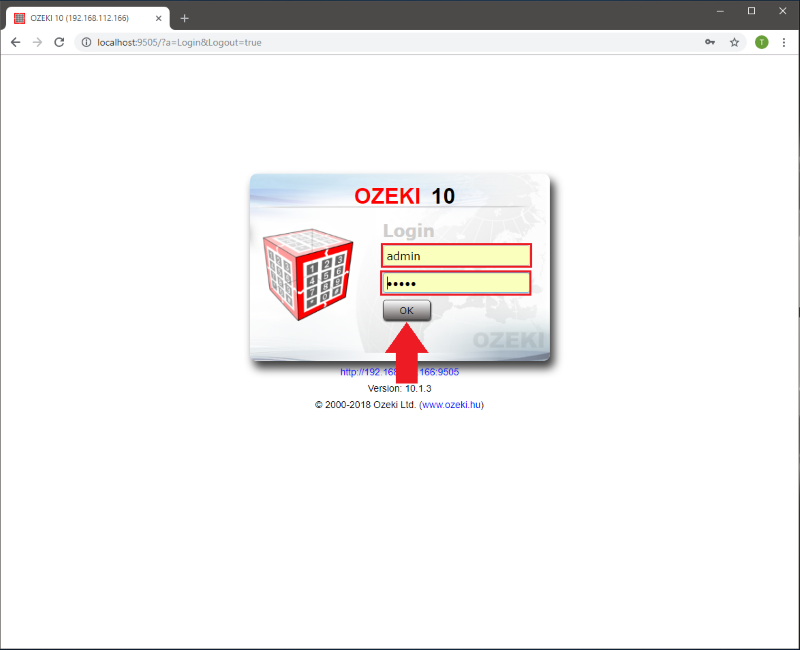 Figure 1 - Login to Ozeki 10
Step 2 - Open Bulk Messenger application
After you have logged in, you will find the Bulk Messenger application on the Programs -> Messaging -> SMS Bulk Messenger tab of the Start menu.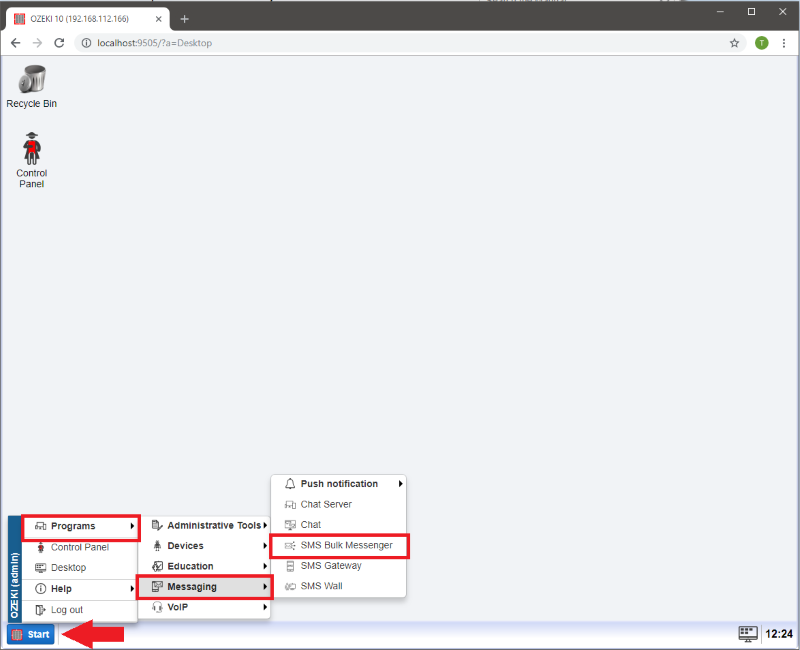 Figure 2 - Open Bulk Messenger application
Step 3 - Get Started page
Then you will see the 'Get Started page' of Ozeki Bulk Messenger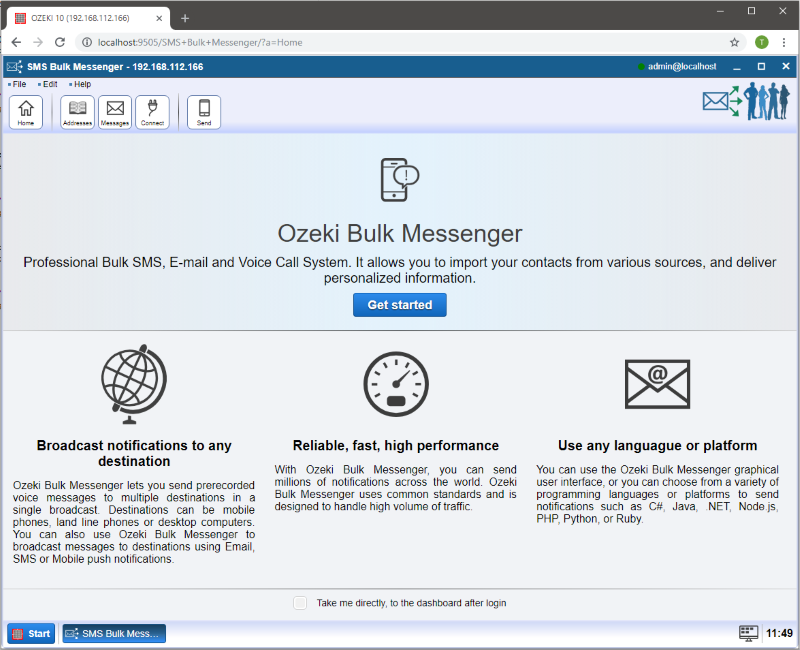 Figure 3 - Get Started page