Ozeki Ltd.
Office hours
Monday to Friday 9:00 - 17:00 CET (GMT+1)
Main office address
Ozeki Systems Kft.
1-5 Nagy Lajos kiraly ter
Debrecen, Hungary
4032
Phone number
+36 1 371 0150
Headquarters
Ozeki Systems Kft.
42 Soó Rezső u.
Debrecen, Hungary
4032
Company registration: 09-09-021470
EU VAT number: HU23445385
E-mail
Our preferred way of communication is e-mail.
Please send your e-mail to:
info@ozeki.hu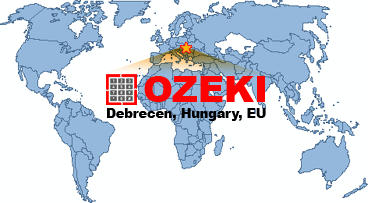 Worldwide support
Ozeki on-line support gives you peace of mind so you don't have to worry about your system. Our experts can help you configure and maintain your service. Our commitment to product innovation and continous development secures your technological future, helping you fully benefit from our products.
About us
For more information about Ozeki Ltd. and our amazing products please visit our offical website at http://www.ozeki.hu.
---