---
Ozeki Installer
Ozeki Installer is a compact but pretty useful application for those who want to get other applications from Ozeki or other developers. The users can interact with different stores and browse between all available apps. All products have got a brief description with screenshots and if you want to get it, you can install directly from the store.
Check how easy you can use Ozeki Installer!
Benefits of Ozeki Installer
| | |
| --- | --- |
| | Compact, easy to install |
| | Many applications at one place |
| | Easy to browse between products |
| | One click install/uninstall |
| | Keeps your apps updated |
How to surf between applications in Ozeki Installer
As you can see it in Figure 1, the main menu of Ozeki Installer is an app store. Here, you can easily browse all available applications provided by the stores. Every app has got a brief description of its functionality, so you can decide if you need that product or not. If you got interested in one of the apps, just click on its preview tile to get a deeper description of the product.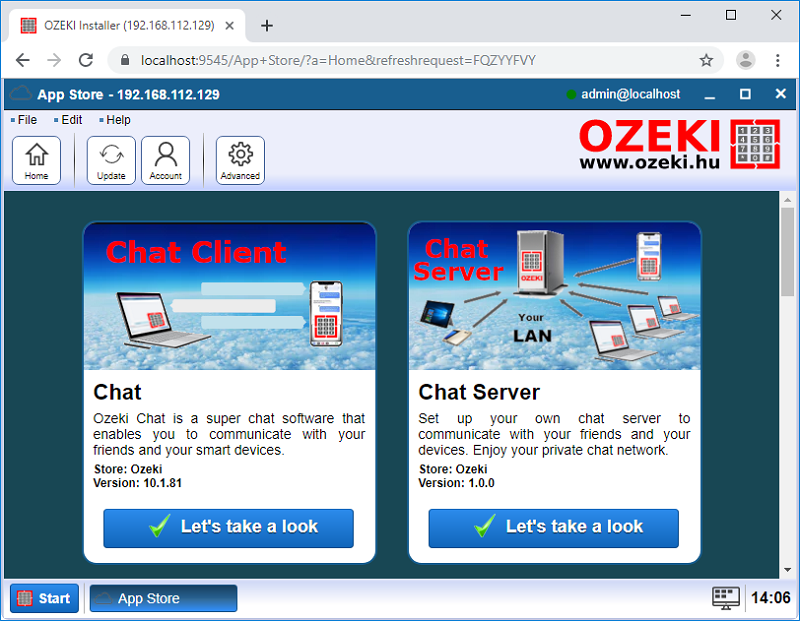 Every product in Ozeki Installer has got a details page, where you can get every bit of information that describes the functionality and features of the app. In the header, you can see every information about the developer and how you can contact them (Figure 2). In the Description tab, you can easily check if you have a supported platform for the application.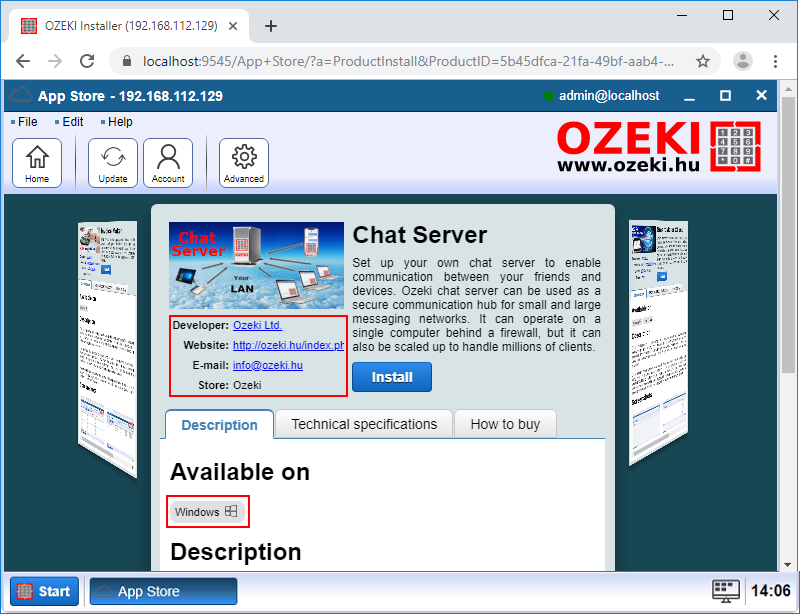 If you scroll down on the details page, you will be able to see a longer description that describes all features of the product that you will probably need. If you scroll further down to the bottom of the details page (Figure 3), you can find some screenshots from the product that helps you to imagine how the app works in practice.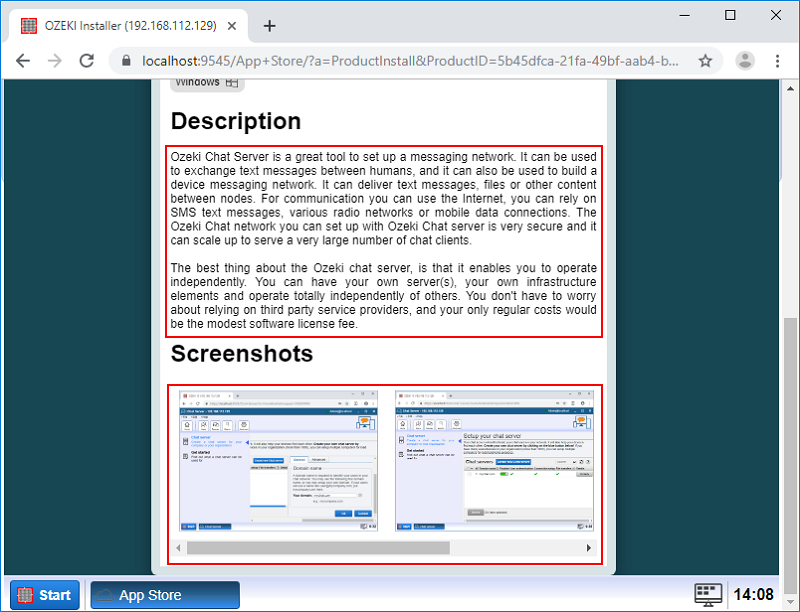 How to decide if your system can run the selected app
After you checked every information about the application and you decided to install it to your computer, but you are not sure that your system meets every criteria to run the application, you can check the Technical specifications menu of every product by selecting that tab on the details page as (Figure 4) shows it.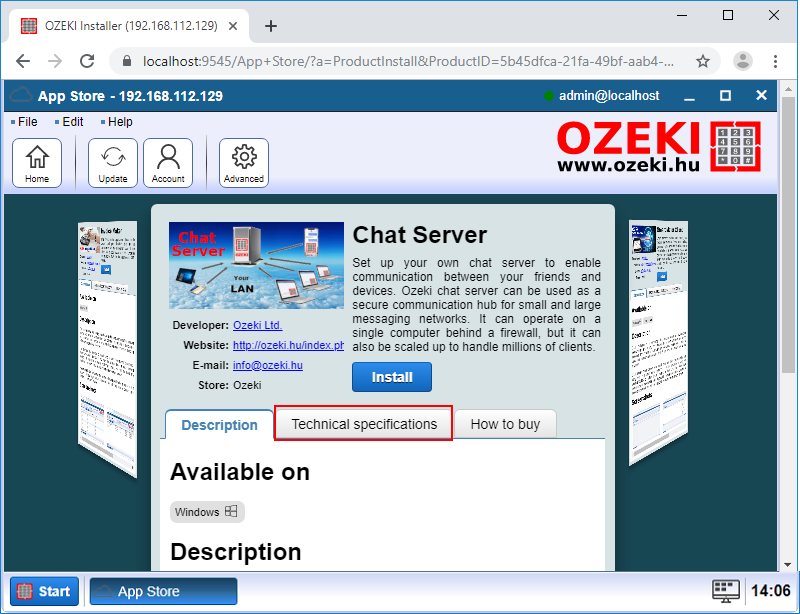 How to get an application from Ozeki Installer
Installation in Ozeki Installer just takes one click on the Install button on the product details page. By doing this, Ozeki Installer will install the selected product to your computer. All you have to do after the installation is just to open the application. You will be able to do that quite simply by just clicking on the Open button.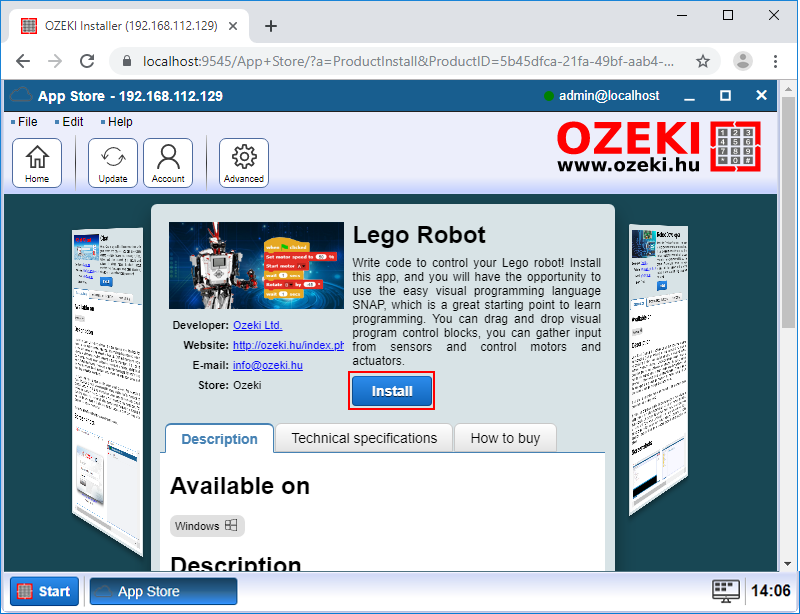 What services are included in the purchased license
The purchased product license includes a year-long support of updates. So, during that time, you will get every updated that was released for the selected app. If you would like to get the updates after the license expired you can buy a version update service for a modest fee, that will keep your app updated. In case you have any problems buying a product, you can check How to buy to see further information about the purchasing process (Figure 6).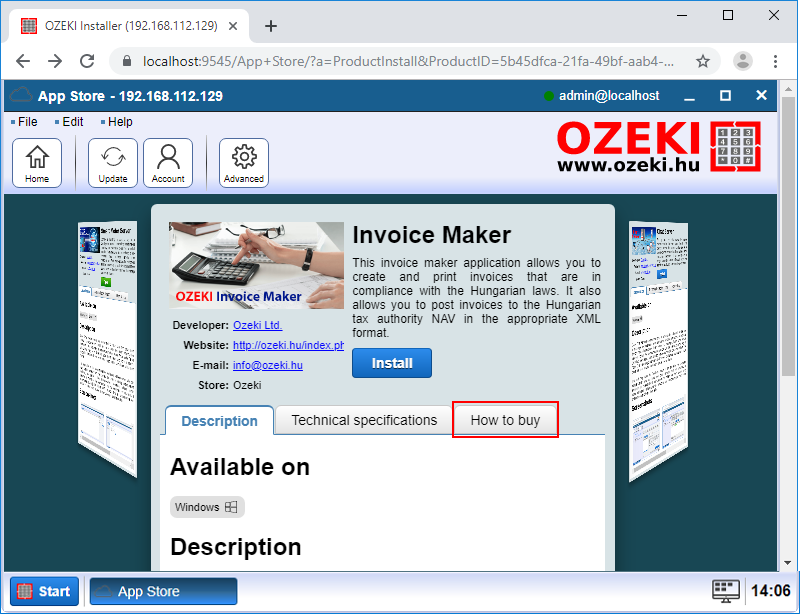 How to uninstall an application
As it was for installation, the uninstall process is also very easy to execute in Ozeki Installer. In the Advanced menu, there is a list of all products that are available in Ozeki Installer. To delete an installed product, you just have to click on the Uninstall button, and Ozeki Installer will delete the selected application from your computer.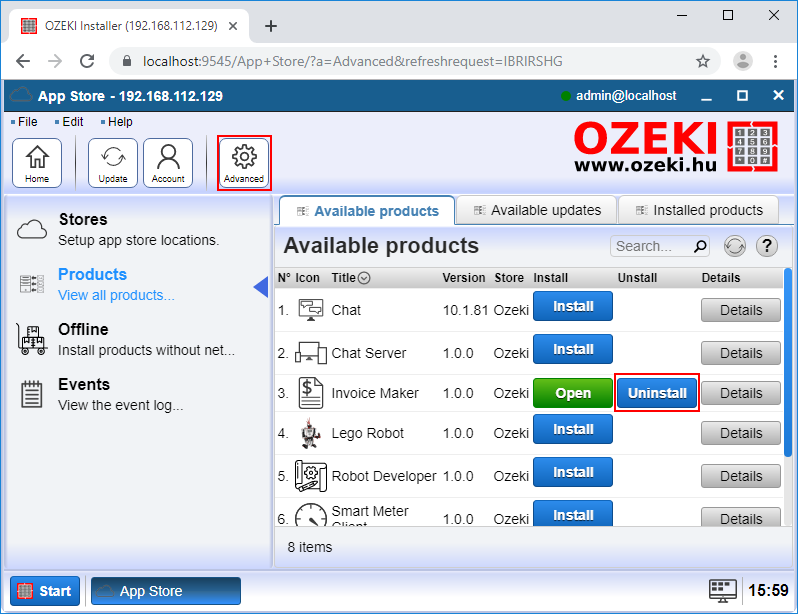 ---
---