Ozeki USB HUB
The Ozeki USB HUB expands a single USB port into 4 USB ports. You can also connect multiple Ozeki USB HUBs to eachother. In this case the matrix can consume more power so you might need to connect a Power Supply Module to it.
This is an open source board, with all the files needed for manufacturing. You may also freely modify the design.
Build an Ozeki Matrix with the help of Ozeki USB HUBs
In the 1st part of the video you can see how to connect 4 Ozeki Processing Modules to 1 Ozeki USB HUB. We added the 4th Ozeki Module with the help of 1 Ozeki Matrix Corner. The Ozeki Matrix Corner turns the USB connection in 90 degrees.
Watch the 2nd part of the video to see how to connect 6 Ozeki Processing Modules to 2 Ozeki USB HUBs:
Video 1
- How to create an Ozeki Matrix with the help of an Ozeki USB HUB
3 USB ports are perpendicular, those can be used to fit 3 Ozeki modules. The 4th USB port can be used for connecting another Ozeki USB HUB to add more modules to the Ozeki Matrix or an Ozeki Matrix Corner to add 1 extra module.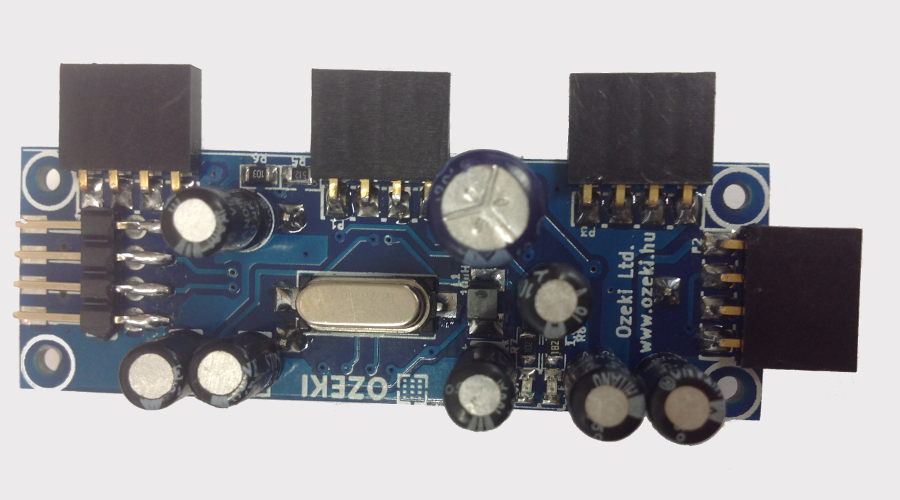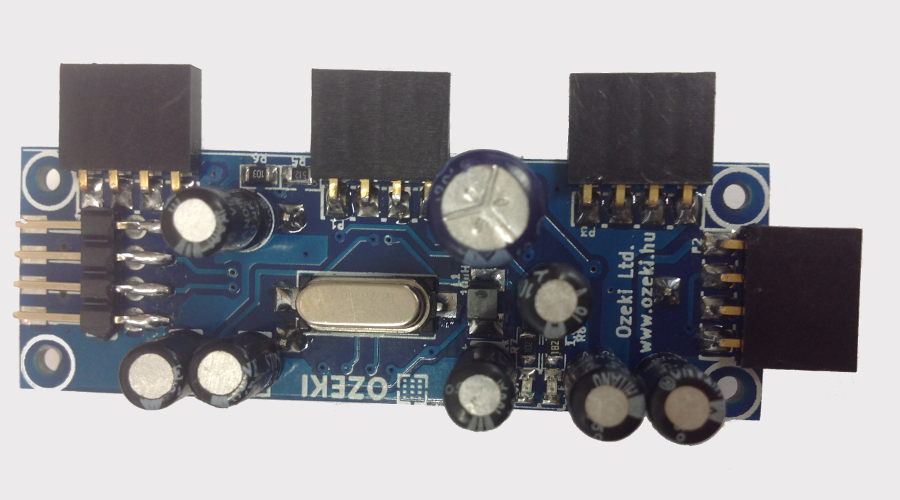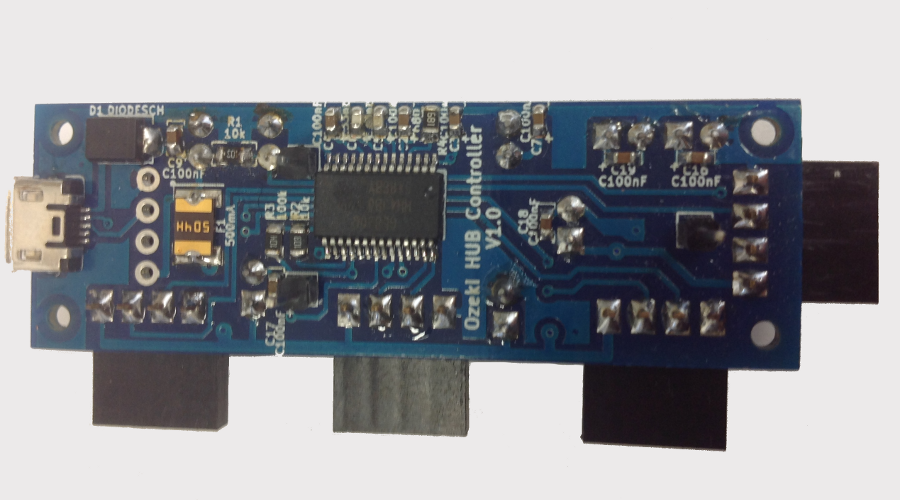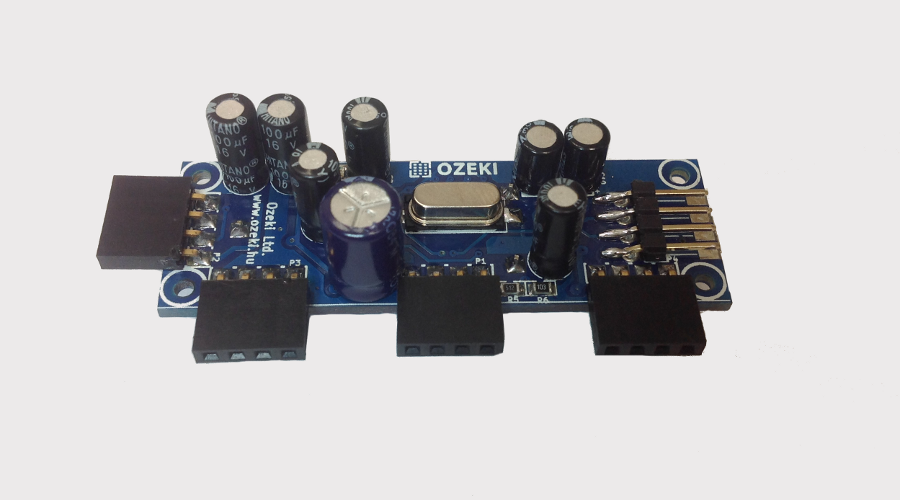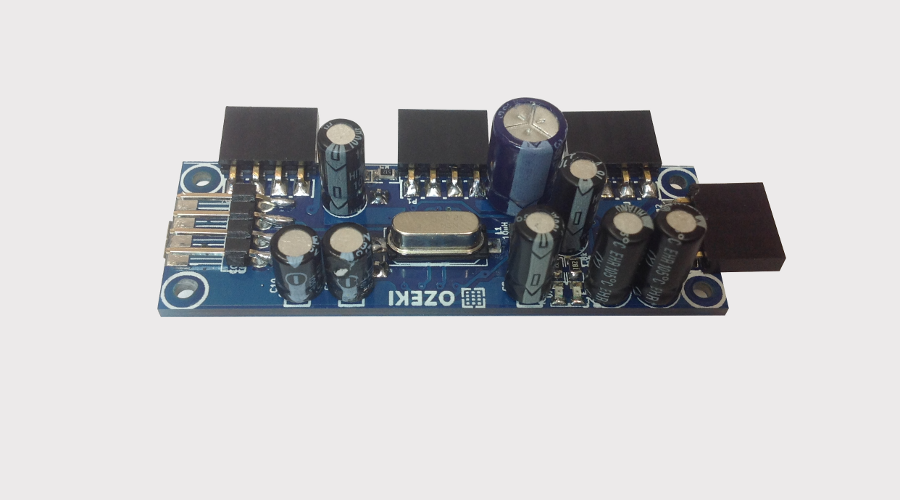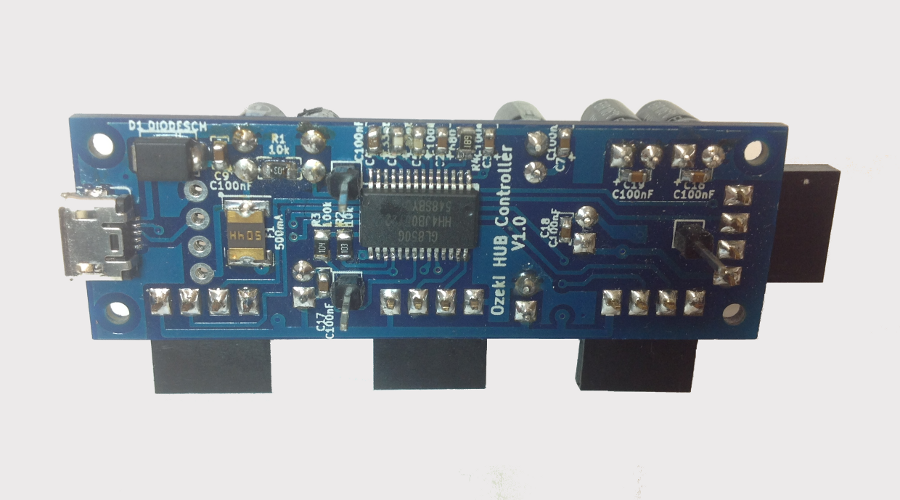 Figure 1
- Ozeki USB HUB photos
Download files for manufacturing
Specifications:
IC: GL850G
USB connection:

Micro USB (compatible with mobile phone USB cables)
Connections to other Ozeki Modules

Converts 1 USB port into 4 USB ports
Can be screwed on an Ozeki Matrix Board
Product dimensions:
2.40in.[60.96mm]×0.80in.[20.32mm]
More information