How to activate Ozeki Serial Terminal
This page gives you instructions on how to activate your Ozeki Serial Terminal License. You will see how you can open the product activation form, and how you can enter your serial number.
Step 1 - Open the Activation Form
You can perform product activation in the Ozeki Terminal Application. Start the application in Windows by clicking on it's desktop icon. After the application opens, click on the Help menu, and select the Product Activation menu item (Figure 1). This will bring up the Product Activation form.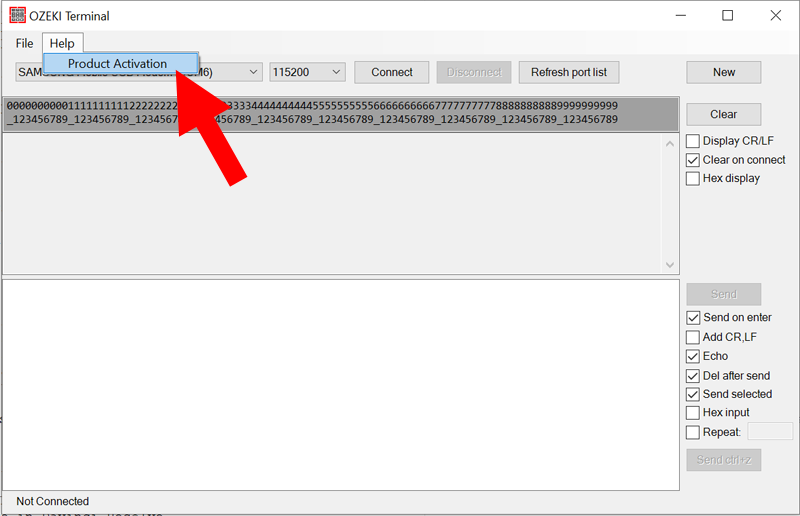 Step 2 - Enter the Activation code
In the Product Activation form, you need to type your activation code into the Serial No. field. After this, please select Internet from the radio buttons, and click on Activate. (The serial number you need to enter is provided to you in e-mail when you purchase a license.)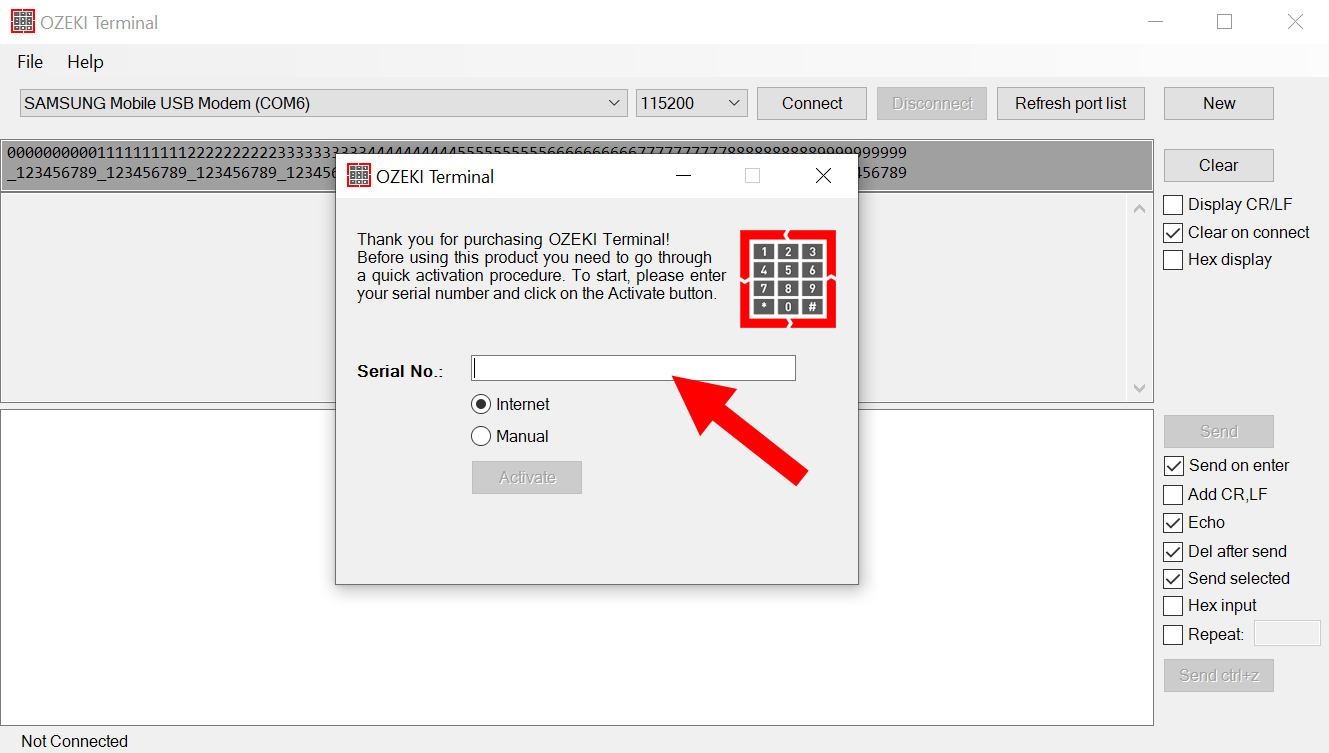 Step 3 - Check the result
After you click on the Activate button, the Terminal software will contact the Ozeki servers to verify your serial number. If the verification is successful, the "Successful activation" message will be displayed on the Product activation form (Figure 3)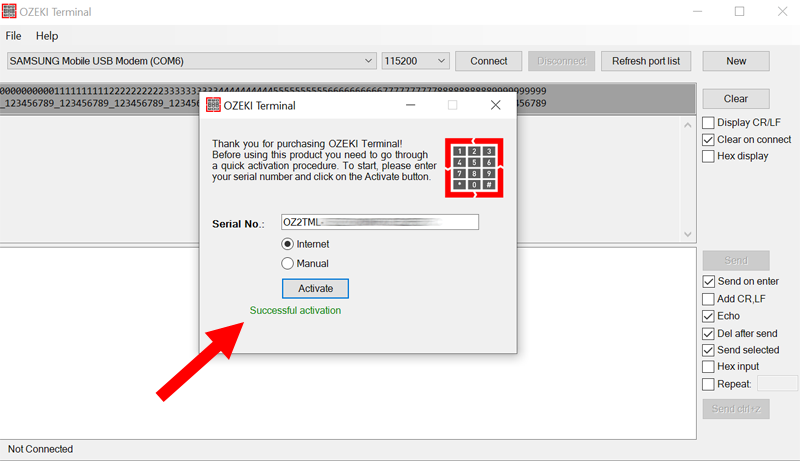 More information
---